New resource to ensure high quality care for dying lesbian, gay, bisexual and transgender people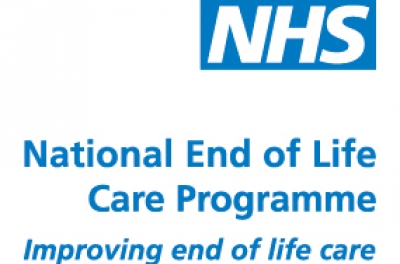 'The route to success in end of life care – achieving quality for lesbian, gay, bisexual and transgender people', was developed following consultation with stakeholders at a series of discussion groups held around the country. This latest document in the NEoLCP's route to success series offers guidance and advice for those working with LGBT people, and for LGBT people themselves, whether giving or receiving end of life care.
Accurate numbers of LGBT people in the UK are hard to establish, with official figures ranging from 750,000 to 3.6 million. In 2009 the number of people who had sought gender reassignment treatment was estimated at 12,500, with the expectation that this figure will rise as more transgender people feel able to seek increasingly available support.
It is likely that LGBT people will anticipate or have had experience of negative reactions about their sexual orientation or gender identity. This can impact on their ability to have discussions about end of life care and access local community support. It is also known that a higher proportion of older LGBT people live alone.
The guide follows the nationally-recognised six-step end of life care pathway, beginning with initial discussions as the end of life approaches and concluding with care after death. It provides case studies, key recommendations and issues for health and social care professionals to consider, such as:
The importance of avoiding the assumption that someone is heterosexual.
The enhanced privacy rights for transgender people provided by the Gender Recognition Act (2004).
Avoiding the common misunderstanding that a next of kin needs to be a person related by blood or marriage.
Challenges faced if a person has not previously 'come out' - the need for end of life care can mean private domestic arrangements are subject to wider scrutiny.
Recognising that 'coming out' may result in LGBT people being isolated from their families of origin and therefore relying on other support networks.
The danger of not recognising the significance of a relationship, which may result in a bereaved person's grief going unrecognised.
The report calls for organisations and the people within them to have an LGBT-friendly culture and use education and training to positively address communication skills and attitudes. It urges organisations to have a clear confidentiality policy, involve LGBT people in services and promote the use of inclusive language at the end of life, with phrases that do not inadvertently make someone feel like they must reveal their sexual orientation and gender identity.
Claire Henry, Director of the National End of Life Care Programme, said: "We must ensure that everyone gets the same high quality end of life care which takes account of individual differences, whether in diagnosis, personal circumstances or the place in which they are being cared for.
"The issues and challenges faced by LGBT people at the end of life need a co-ordinated and collaborative response. This report sets out the actions that are needed at both individual and organisational levels to make real improvements happen."
Bridget Moss, lead author of the report and Education Director at St Helena Hospice in Colchester, said: "This report shows that we must strive to do all we can to have an inclusive approach to end of life care which is free from discrimination.
"We need to provide a care environment that is comfortable and safe for LGBT people, and their families and carers, to openly talk about their end of life care needs and preferences."
ENDS
Notes to Editors:
1) For further information and to arrange interviews please contact Communications Lead Kate Henry on 07795 684 897 or kate.henry@eolc.nhs.uk.
2) The report, The route to success in end of life care – achieving quality for lesbian, gay, bisexual and transgender people, will be available to download from 21st June 2012 at: www.endoflifecareforadults.nhs.uk/publications/rts-lgbt.
3) The National End of Life Care Programme is an NHS organisation working across health and social care to improve end of life care for adults by implementing the Department of Health's End of Life Care Strategy. Further information can be found at: www.endoflifecareforadults.nhs.uk.
Share your story
A central part of NCPC's work is listening to what people with personal experience of palliative and end of life care have to say. Please help us by sharing your story.